For about $1,000 you can boost your home's appeal to buyers
The stock advice for homeowners putting a house on the market used to go something like this: Give the exterior, or the front door, a fresh coat of paint; tame unruly shrubs; and swap out a few light fixtures.
Today's homebuyers expect a little more.
According to Coldwell Banker's most recent smart-home survey (PDF), most potential homebuyers want smart-home tech included in the deal: 77 percent want smart thermostats, 75 percent want smart smoke detectors, 66 percent want smart home security cameras, and 63 percent want smart locks, to name a few.
The good news for sellers? You can handle many of these upgrades yourself over the course of a weekend without spending a lot. The relatively small investment may speed up the sale of your home or help you snag the asking price.
Below, six do-it-yourself smart-home upgrades that can give your house an edge—and won't cost much more than $1,000.
1. Swap in a Smart Thermostat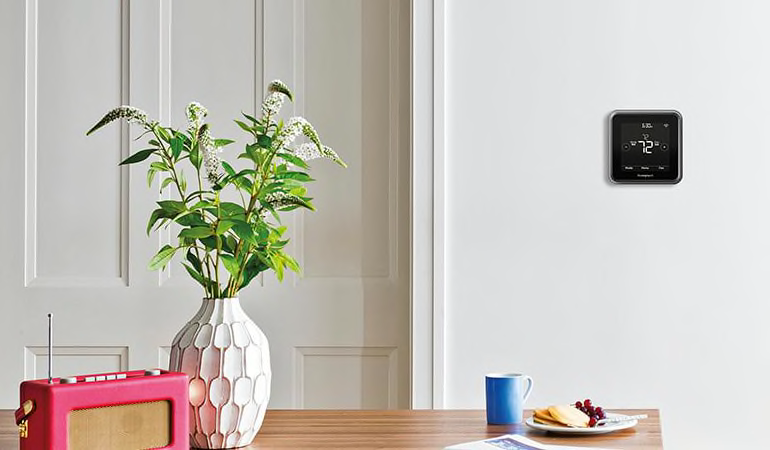 CR's pick: Honeywell Lyric T5 smart thermostat
Cost: $130
To upgrade your home's thermostat without breaking the bank, we recommend the Honeywell Lyric T5. It's a CR Best Buy with intuitive manual control and plenty of smart features, including voice control and geofencing, a feature that enables the thermostat to automatically adjust the temperature as you leave and return home.
If you've never installed a thermostat before, don't fret. We have an illustrated step-by-step guide to walk you through the process. In many cases you'll be able to do it yourself without the need to hire an HVAC specialist. For more options, check out our article on smart thermostats that cost $200 or less or our full thermostat ratings.
2. Smarten Up Your Smoke Detectors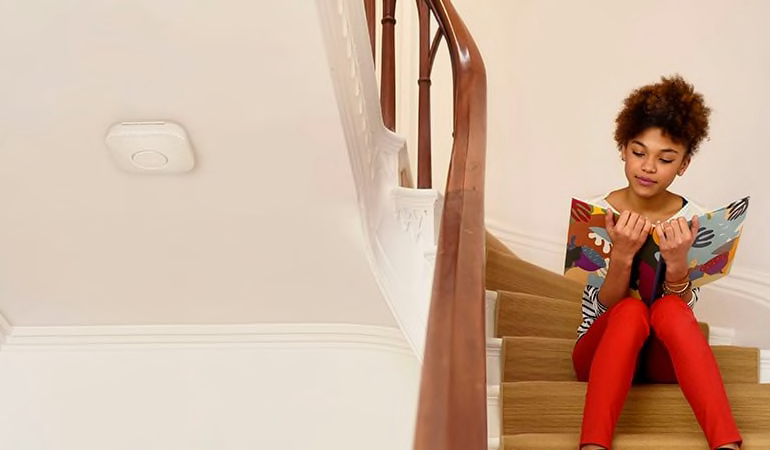 CR's pick: Nest Protect smoke and carbon monoxide detector
Cost: $100
Give your home's future owners some peace of mind with this smart smoke/CO detector. It sends alerts to your phone if it detects smoke and will even tell you when the battery is running low, saving you from those startling chirps at 3 a.m.
A single Nest Protect costs $100, which can add up if your home requires many detectors. A more affordable option? Make your existing detectors smart.
You can do that by using a smoke alarm listening device, which sends you alerts when it hears your detectors go off. A few options include the $100 Leeo Smart Alert and $70 Kidde RemoteLync Monitor. Or there's the $35 Roost Smart Battery, which you can put inside any conventional detector that uses a 9-volt battery to upgrade it with an internet connection. The device sends you alerts when the alarm goes off or when the battery runs low.
3. Add Security With a Video Doorbell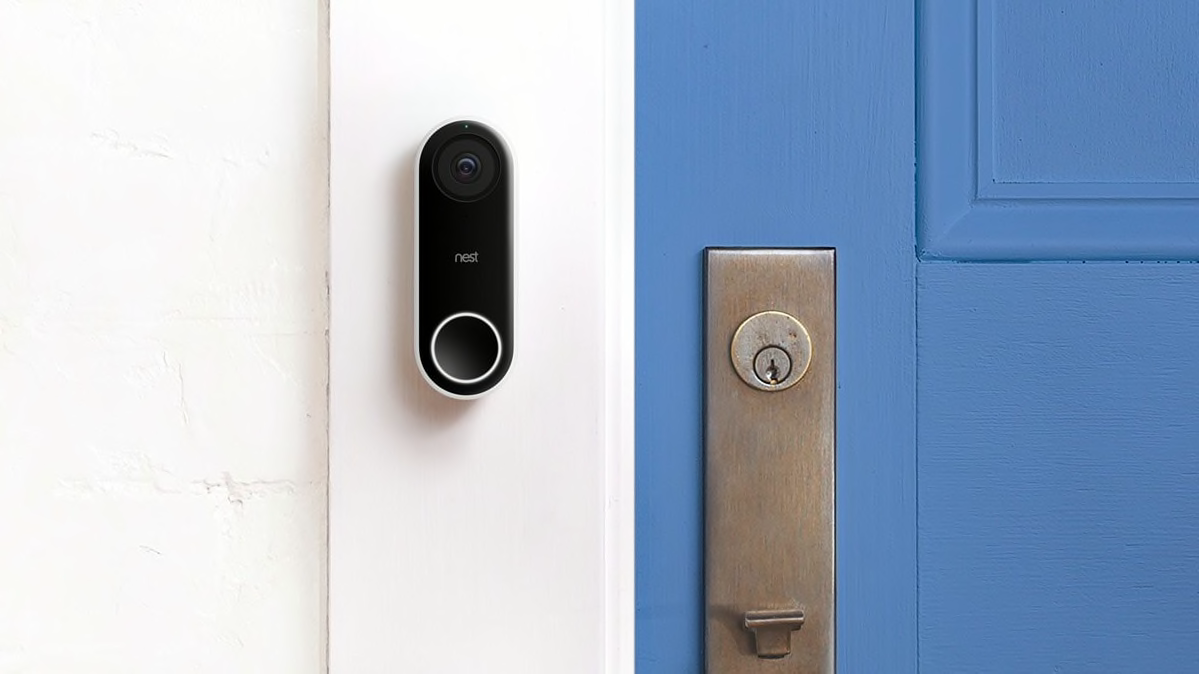 CR's pick: Nest Hello Video Doorbell
Cost: $230
Video doorbells add a sense of security to any home by putting a camera at a prime location: right at the front door. When it detects motion or someone presses the doorbell, the video doorbell sends an alert to a smartphone and saves a video clip of the activity to the cloud.
We recommend the $230 Nest Hello Video Doorbell, which offers terrific video quality. It requires a hardwired connection via doorbell wiring and works with most existing mechanical and digital chimes. If your home doesn't have doorbell wiring, you can go with a battery-powered model, such as the $100 Ring Video Doorbell. Most models are relatively easy to install and come with step-by-step instructions.
4. Secure the Entrance With a Smart Lock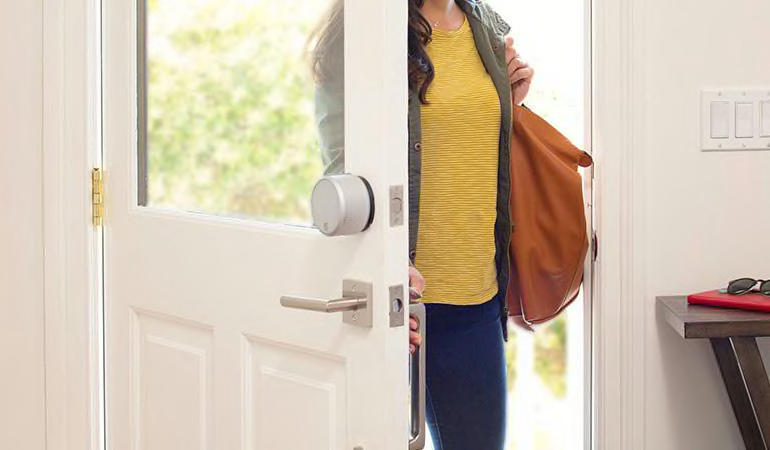 CR's pick: August Smart Lock Pro + Connect
Cost: $280
Another way to add security to your home's front door (and value to your home) is to install a smart lock. To save on installation time, we recommend installing the August Smart Lock Pro, which replaces only the interior part of your existing deadbolt (the thumb turn).
We tested the August Smart Lock Pro and found that it offers a wealth of smart features that potential homeowners will appreciate, including an auto-lock and unlock function when you leave and return home, as well as the ability to create electronic keys for guests and handymen.
The $280 August Smart Lock Pro + Connect bundle also includes the August Connect adapter, which allows you and future owners to remotely control the lock and take advantage of voice control via Amazon Alexa, Apple Siri, and Google Assistant.
5. Brighten Up With Smart Lightbulbs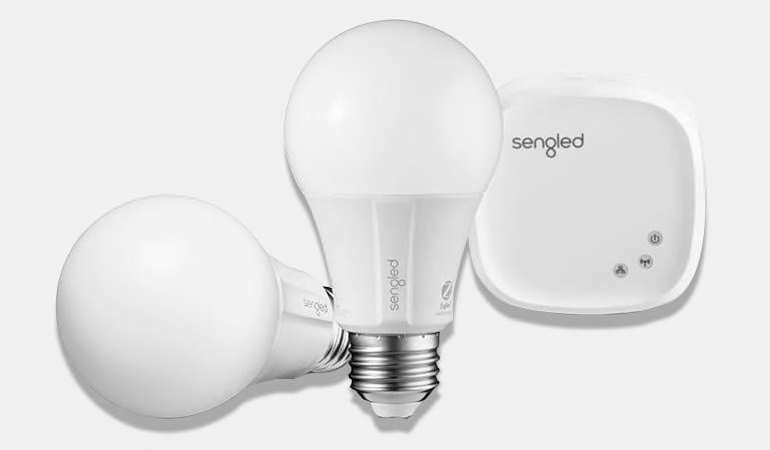 Cost: $50 to $100
Per the Coldwell Banker survey, 63 percent of potential homebuyers would like smart lighting products already installed in their future home. An easy and affordable way to offer smart lighting is through smart LEDs. Try a starter kit, which offers multiple bulbs, so that you can add smarts to a few lamps and fixtures.
A couple of options include the $50 Sengled Element Classic A19 Kit (with two bulbs) and the $100 Philips Hue White starter kit (four bulbs). Installing any of these kits involves simply swapping out your old lightbulbs with the smart LEDs and setting up the corresponding hub, which connects the bulbs to the internet. Additional bulbs can be purchased for $12 to $15. Color-changing bulbs are also available, but they're more expensive.
6. Tie It All Together With a Smart Speaker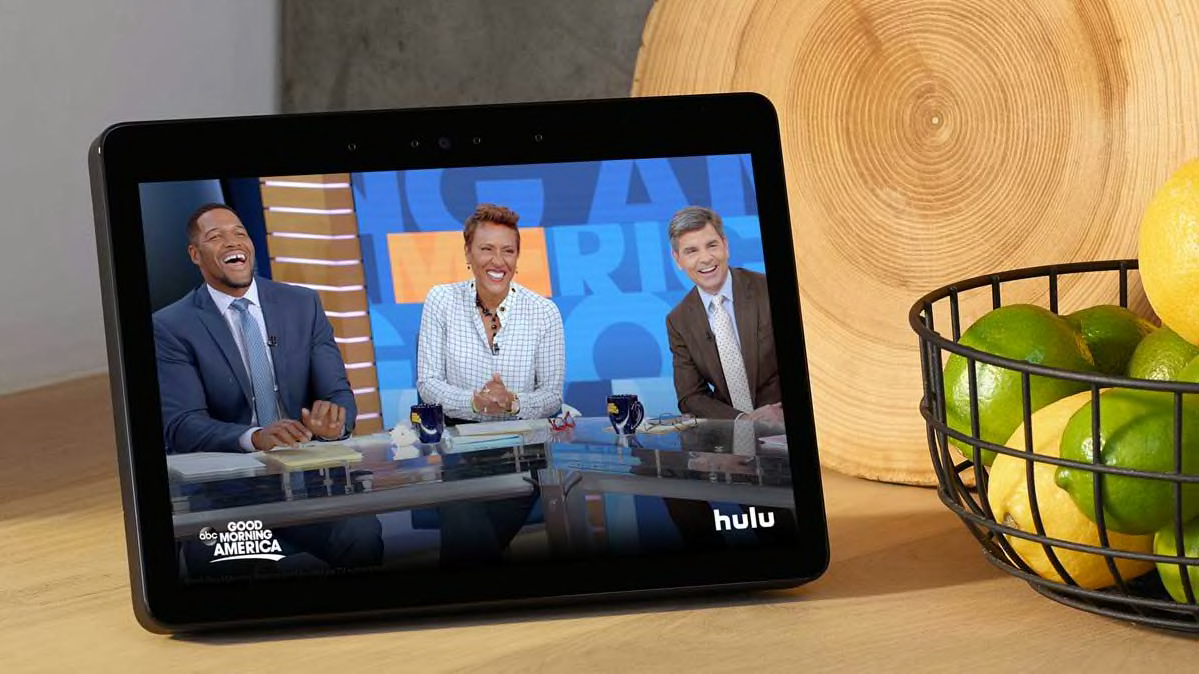 CR's pick: Amazon Echo Show (2nd gen.)
Cost: $230
You can connect all of the above devices to a smart speaker and control them from one place (with the exception of the Nest Protect). We recommend the Amazon Echo Show, a CR Best Buy. It's on the pricey side, but it adds an extra wow factor by allowing you to display a live video feed from the video doorbell just by asking Alexa. You can also ask her to adjust the thermostat, lock the front door, and dim the lights, or do all three at once via a Goodnight routine.
To connect all these devices, you'll have to find and set up their corresponding Alexa Skills in the Skills Store of the Amazon Alexa app. Installing each skill involves signing in to the corresponding device's account and having Alexa discover the device. For help connecting devices to Alexa, check out our in-depth guide to using Alexa smart speakers as a smart home hub.
The process is a bit tedious, but in the end it can be worth it. Voice control is more and more popular and could certainly impress potential buyers.
Written By: By Daniel Wroclawski
Source: https://www.consumerreports.org/smart-home/smart-home-tech-upgrades-to-help-sell-your-house/